PRO & FLO Connections to Structures
StormPRO® and StormFLO® pipes may generally be connected to rigid structures without the use of short rocker pipes. StormPRO® and StormFLO® have sufficient flexibility and strain tolerance to accommodate differential settlement at the interface. The figure below shows a typical entry or exit to a concrete structure.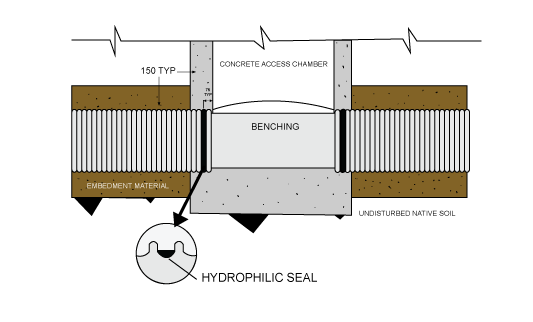 Where short rocker pipes are specified, these should be installed as shown below. 600mm spigot lengths are available from Vinidex. Another cost-effective method is to cut pipe off-cuts to length on site and join with plain couplings.